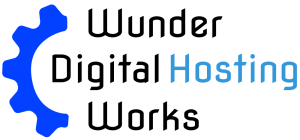 HOSTING TO FIT YOUR NEEDS
Our website hosting packages are designed to fit the needs of any project.
Our Advanced Plan is great for small- to medium-sized organizations. Our Value Plan is aimed at larger organizations, while our Premier Plan is the best choice for enterprise-level organizations
Our cloud-based hosting has a 99.9% uptime guarantee.
We offer data centers in Chicago, London, Sydney, Sofia, and Pori to keep your website hosted close to your target viewers for faster load times and better search rankings. Our solid-state drives and Linux-based cloud servers protect your website from outages, and our firewalls are configured with advanced algorithms to prevent cyber attacks.
Our support is always available, 24/7/365.
Our dedicated support staff is always available, and features a one-hour response time guarantee. We also offer an extensive FAQ section and video tutorials, so you can find your own solutions to common questions. Our support staff is also available to help you implement any of the many free applications that we offer as part of our hosting plans. Whenever you are working, our support staff is working too.